LAVA-40 years experience.
The mission is to combine high technology with 40 years experience in iron casting. Lava has a state-of-the art factory in region for iron casting and enamelling.
LAVA is specialized for heating and appliance industry.
Core activity of Lava is to produce high-end iron casted and enamelled pan supports, sauce pans, casseroles, Wok&cookware, skillet, frying pans and grills.
LAVA own brand new sinto and disa moulding machine, electric melting, blasting/grinding, sand prepartion and epe enamelling units by the licence of ferrotechnic.all arefully automated and cnc operated.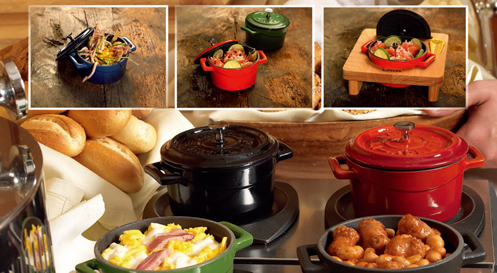 LAVA has 6000m2 closed area factory with 15.000m2 open area in eskiseir lndustrial zone, manufacturing with iso9001.highly modern and flexible machinert ensure highest standards of quality and manufacturing capacity with considerable flexibility.statical process control and erp/mrp system is applied by total quality management and continuous improvement programs for your volume product needs.
LAVA is dedicated to providing its customers with unparalled service, logistics, flexibility, engineering, quality products that are cost effective and deliver optimum performance with continuous technical support and long term partnering.

品牌官方网址:www.lavashops.com/