Design Concept
Increasingly intense competition, as well as a large number of comparable products, makes it more necessary than ever to sharpen one's profile through innovation and good design.
More ambitious cuisine, exceptional service, and upmarket design attract more discerning guests and create a far higher profit.
Under the motto "from the comparable to the exceptional" a host of new products, even whole series of products, have been created. One example is the porcellaine series "Confinesse", developed in cooperation with Ronny Pietzner, as well as many single pieces of fine china. From the "Kibu" series in solid wood to buffet systems illuminated by LED technology - the development of new products in the table top and buffet sectors is of steadily growing importance for us.
We conduct the largest part of the work for these new developments at our headquarters, but some of it also in cooperation with external designers, students of integrated product design, or universities of applied science.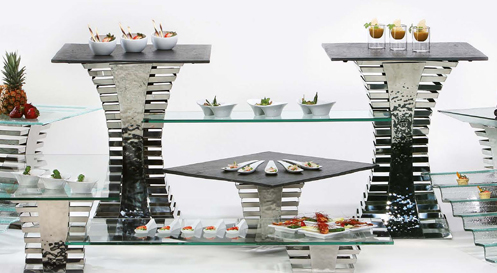 For our bulk customers we are able to find design solutions for products, and to supply samples, especially in the bone china sector, in a fast and competent way. For orders exceeding a certain number of items, products can be developed for the exclusive use of that specific client.
Put our competence in design and development to the test!
品牌官方网址:
www.Zieher.com