Prestigious heritage. Distinctive shapes. Exceptional craftsmanship.
This elite European brand, established in 1990, unites modern themes with timeless classic design, gracing prestigious 5-star establishments all over the world.
Sant'Andrea Flatware brings a luxurious look and impressive feel to the table with premium designs in extra-heavyweight 18/10 stainless steel or traditional silverplate. These distinctive qualities elevate this brand from other high-end flatware: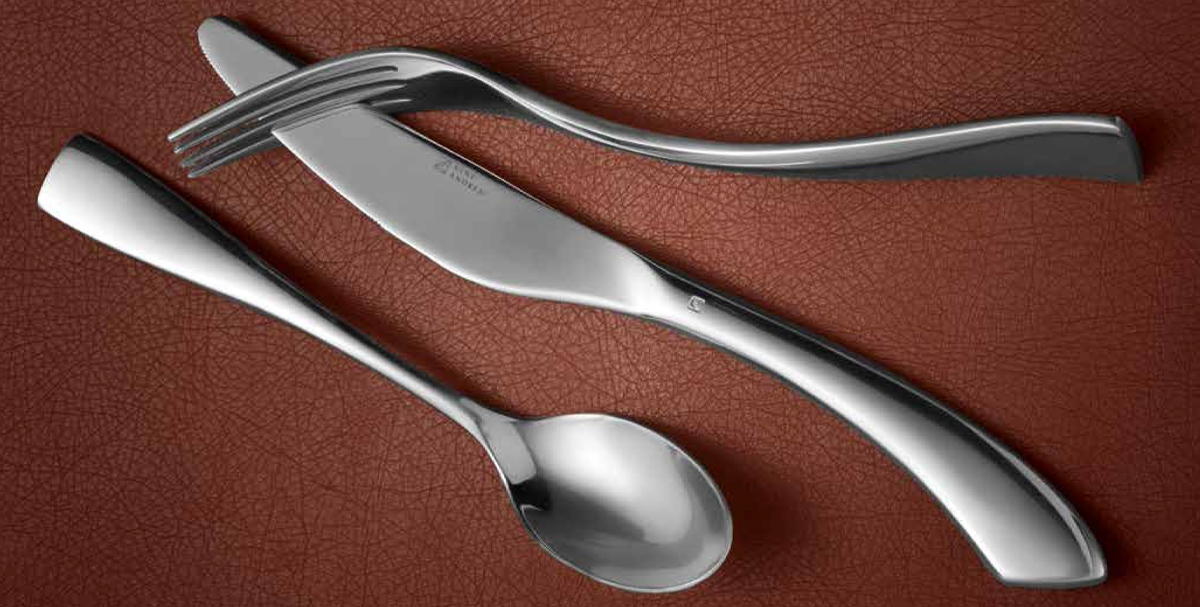 European "touch marks" branded on the front bowl of each spoon and fork display the Sant'Andrea logo. This Italian design element was inspired by the cathedral rose windows in the historic Basilica of Sant'Andrea, one of the most respected works of European art.
Continental designs and European sizing command attention in your dining presentation
An impressive assortment of unique pieces provides the look that is required of high-end establishments.
Sant'Andrea Holloware offers high-end uprights, banquetware and trays in two popular designs: Opera and Ouverture. These exquisite patterns bring timeless, classical European styling to your presentation and are available in carefree stainless steel, striking bi-metal, or luxurious silverplate. You'll appreciate the detail and quality that goes into every piece: Elegant legs and finials. Flawless, gleaming finishes. Heavy-gauge construction. A full range of coordinated items to serve your every need.
Sant'Andrea Dinnerware delivers the highest quality bright white porcelain, translucent bone china, and maxadura hi alumina porcelain in virtually every shape and style. Choose from a mix of continental and globally inspired designs that are as durable as they are elegant. Every collection offers decorating opportunities and a full assortment of matching accessory and serving pieces.

品牌官方网址:www.foodservice.oneida.com